Fire Protection
Back to Fire Protection
SHANGRI-LA TORONTO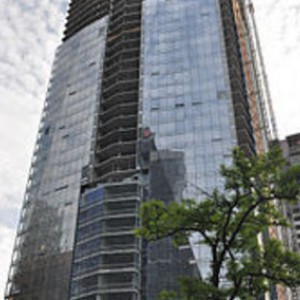 Project Overview
FACILITY: 
68 storeys above grade and 8 levels below grade fully sprinklered and first residential condo  / hotel in Ontario to be fully sprinklered c/w a Class I standpipe system.building.
TASK:
Provide design - build sprinkler / standpipe protection to entire building.
CHALLENGES:
Interior design packages being finalized as portions of the building were being constructed. This posed many concerns and questions with our sprinkler / standpipe design while trying to achieve milestone construction schedule dates.
SOLUTIONS:
Ability to have a knowledgeable designer who was able to stay on top of the many changes issued, without compromising integrity of code requirements and being able to communicate these changes effectively and on time with our foreman on site has proved to be successful.