Fire Protection
Back to Fire Protection
Atco Structures & Logistics Ltd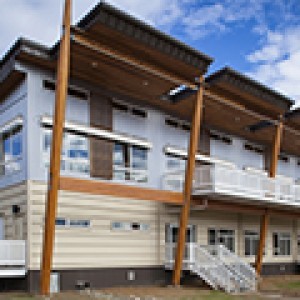 Vipond has had a long term relationship with Atco, we have been the preferred supplier of fire alarm systems for their modular workforce camps.
The camps supply accommodations for the oil patch industry, mainly located in Northern Alberta.  The size of the sites has ranged from 50 to 5000 person camps with a variety of Notifier equipment supplied over the years.
In 2006 the camps were utilizing conventional panel technology, but over the years we have converted their designs to include addressable/networkable systems. Vipond is presently working on installing the sprinkler system for Atco's British Columbia Hydro workforce camp near Fort St. John, British Columbia.