Fire Protection
Back to Fire Protection
Edmonton International Airport - COT Expansion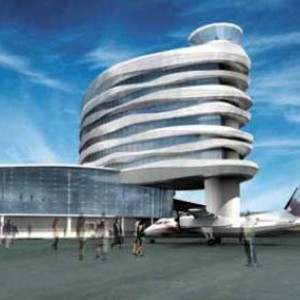 Project Overview
Facility:
The project is a complete design build concept for the airport terminal building expansion and renovations as well as a new combined seven storey office and air traffic control tower for NAV Canada.  The building's design is far from conventional and will provide the airport with elements that include an expanded retail area, seven floor of office space and a new air traffic control cab.  Fire Protection for the project will consist of wet/dry sprinklers, standpipe, outside deluge exposure protection, fire pump and pre-action systems.
Task:
Design, Supply, Fabrication and Installation of Sprinkler/Standpipe and Fire Pump.
Challenges:
Perform demolition and new installation for renovated areas with minimal disruption to the building operation or inconvenience to the occupants and passengers.
The expansion is being done on the airside of the terminal.  The lack of storage, staging and security protocol is tedious when moving from area to area while on site.  A very tight schedule must be maintained to ensure minimal amount of time is lost.
The cost associated along with the space required for parking was a challenge.  Shuttling the crew into the project was coordinated with the General Contractor.
Successes:
Developed and maintained a relationship with the General Contractor due to continuous on site/internal communication that Vipond has provided.  We have introduced the latest technology and have seen the economical benefits that we can now offer our customers.  We have been able to meet all scheduled deadlines, while maintaining the projects budget.