Fire Alarm
Back to Fire Alarm
Xstrata Nickel Rim South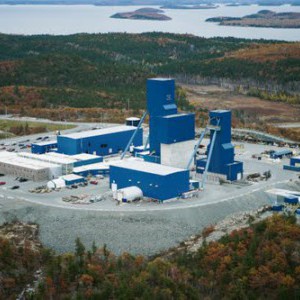 Project Overview
Facility:
Nickel Rim South is a mine site and mineral deposit that was discovered in 2001.  The mine site has since been built and reached full production in 2010.  It is expected to produce high value ore feed for at least the next 15 years.  It consists of a main shaft hoist house, main shaft collar house, vent shaft hoist, vent shaft collar, office complex, pump houses, fill plant, core sampling, remote ventilation control shacks, warehouse and a remote pump house.
Task:
Facility wide Fire Alarm System Network.
Challenges:
To design and provide a site wide fire alarm system for use in an industrial environment with the capabilities of annunciating alarm points from various locations throughout the facility with the flexibility to adapt as the site was expanded.
Solutions:
Vipond has been on site since the very early stages starting with fire alarm systems protecting temporary office trailers.  We were awarded the original building through an electrical contractor.  Supplemental awards with various contractors over the years has built this site to a 19 node Notifier Network over a mixture of wire and fibre optics, including a recent upgrade to the new Notifier HS series of network cards.  Site includes nine NFS-640, six NFS-320, six NCA, and also two KIDDE clean agent fire suppression systems.